Portfolio construction, management, forecasting and reporting.
All in one place.
Tactyc is a truly automated platform that enables us to ultimately make better calculated investment decisions at the fund level - with less reliance on outdated manual Excel-driven models.
Mike LaCerda
Chief Financial Officer
Tusk Venture Partners
portfolio forecasting & management
platform.
Build portfolio construction models
Add actual deals & compare performance with plan
Strategize future rounds and optimize reserves
Model probabilistic exit scenarios
Gather insights to improve fund performance
Track and request portfolio company KPIs
Build
Use market benchmarks to construct a portfolio model in minutes.
Analyze
Flex construction parameters to develop a customized fund strategy.
Share
Share construction strategy with LPs with a visually engaging dashboard
Compare Actual Performance vs. Plan
Find course-correction strategies to improve portfolio's performance.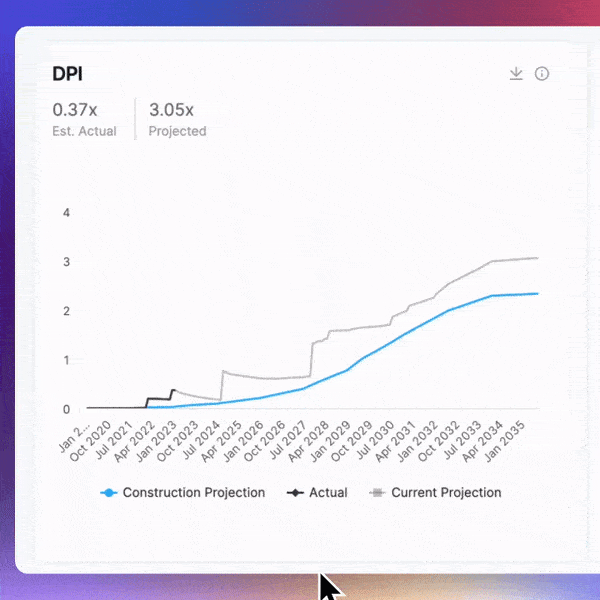 Reserve Planning
Create deal reserves and evaluate dilution and return impacts.
Probablistic Investment Outcomes
Model probablistic funding and exit scenarios for each deal.
Support for Liquidation Preferences and Partial Exits
Analyze impact of liquidation preferences and model partial exits.
Support for SAFEs and Convertible Notes
Create and manage cap table scenarios of SAFE and Note Conversions.
Reserve Optimization
Allocate reserves based on expected performance of each deal.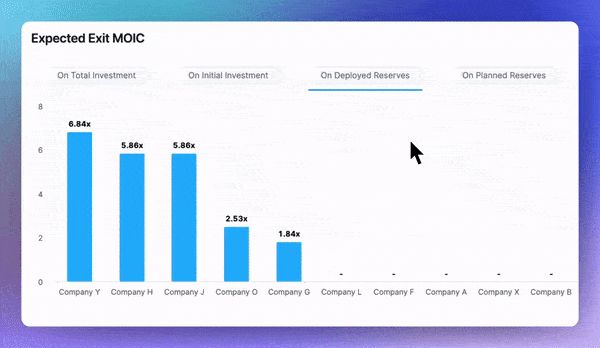 Track Portfolio Company KPIs
Organize and track portfolio company KPI's and deal documents in a single platform.
Portfolio Insights in Seconds.
Filter and pivot on 50+ portfolio performance metrics for internal portfolio reviews and external LP reporting.
Multi-Currency Support
Track rounds in multiple currencies and automatically perform exchange rate conversions.
Reporting
LP-ready reports such as investment tearsheets, graduation reports and fund performance reports.
Schedule Demo